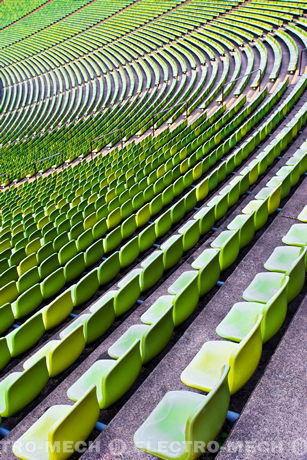 Strikers are the players who get the most love from the fans, but also the ones who can quickly fall from their pedestal if they don't keep up their scoring record. In this soccer scoreboards feature, I have selected the 5 best and most loved strikers in the world today, who are clearly not going to be knocked of their pedestal anytime soon. Do you agree with my selection?!
5. David Villa
The Spanish star has had an incredible first season with Barcelona. His Champions League goal against Manchester United really summed it up. He was also a part of Spain's winning squad and scored in every game of the World Cup except the final. He has been an outstanding player and every Barca fan is looking forward to his second season with the best club team in soccer.

4. Mario Gomez
Mario Gomez joined Bayern Munich in the 2009-2010 season. Last season was not the best one for him and the pressure was on, however he recovered quickly and the soccer scoreboards showed that he scored 39 goals in 45 games – his career best. A huge asset to the team, he stands to become a vital part of the German national team too.
3. Robin Van Persie
The second half of the season proved to be an amazing one for Robin Van Persie. If he was not prone to injury, he would possibly be the most feared out-and-out striker in the world, as his technique and finishing ability are second-to-none. He scored 18 goals in just 25 games and his performances are a big reason behind Arsenal's successes last season.
2. Cristiano Ronaldo
Well! Is there anything left to say about this guy? This season hasn't been one of the best seasons for him in terms of consistency, however it was still record breaking! He scored 53 goals in 54 games – a strike rate that is unmatched in the game of soccer! This man has been outstanding since his move from United to Madrid and is the fastest and most powerful all-round striker today.
1. Lionel Messi
Doesn't his name say it all? He is one of the most prolific scorers in the game of soccer today and scored 53 goals in just 55 games this season. There is nothing that can stop him, not even the world's best defenders (who are often literally twice is size!) The young Argentine star has achieved a lot already and is looking forward to another spectacular season next year. Undoubtedly the best player in the world, more and more people are coming round to the opinion that he is the best player of all time. If he can keep up this level of play for a few more years, then he Pele and Maradonna will have to step aside..
For more information on Messi, go to:
http://en.wikipedia.org/wiki/Lionel_Messi