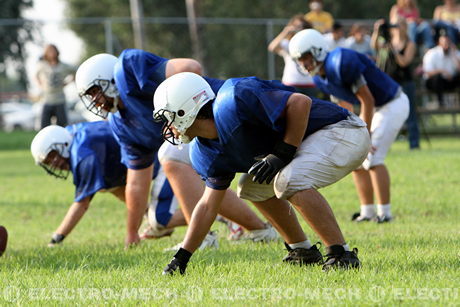 In football scoreboards news, we will look at watching the NFL via live streaming.
Streaming online has enabled fans who are not able, or not willing to fork out the cash for the TV NFL package in the US. The main negative of streaming is that, no matter how fast your internet connection is, the picture will at times freeze and frames will skip. This is not a major problem though, as long as it does not happen right at a crucial point of the game! On the plus side, and this is a huge plus, you can watch any NFL game of your choosing for free. In addition, providing that you have an Internet connection, you can watch the games from anywhere.

Football scoreboards will now bring you three of the top sites through which you can watch streamed NFL games. The quality will vary between them, and if you want to watch the game on your TV and not your computer, you will need to purchase connecting cables.
Atdhe.net
Is a very simple and popular online streaming site. As well as all the best NFL action, it also offers a wide range of other sports (badminton anyone?!), and even some regular programming from major TV channels. The site hosts several feeds at one time, so as to be sure that you have a stream that is working. This service is free, as they make money from advertising. Be aware that you will not get any pre or post game coverage, as the feed works for the duration of the game only.
ESPN3.com
Here you can get live streams of college football on the weekends. It does not however show NFL games. For college football, though, it is great: you can watch games live or as a replay. In addition, the quality of the streaming is excellent. You do however need to log in through the provider of your Internet service in order to activate the stream.
Justin.tv
Justin.tv hosts several live streams, including NFL streams, and in addition this site often has streams of NFL sports shows, as well as other sports. This gives it a considerable advantage over atdhe.net. You can also find a wide range of eclectic programming here. To give you a sense of the variety on this site, there are live feeds of video games, South American award shows, and English comedies. You can use their Android app to stream live onto your mobile device.
Although its variety makes it hugely popular, Justin.tv still suffers from quality issues and from time to time it freezes. In addition, the site sometimes updates slowly, so that old games are still there, which can be annoying if you are looking for a game and have to find your way through a bunch of old and useless links.
For more information, go to: en.wikipedia.org