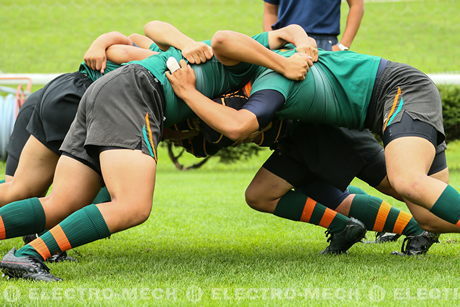 In a football scoreboards feature, I have listed the 5 top defensive ends for the 2010-2011 season, and explained what aspects of their plap have made them so successfull.
The key attributes of a defensive end is his run stopping ability and his consistency. If the defensive end can perform with consistency, whether he is a speed rusher or a power rusher, he is already a top class player. After the 2010 season, the following players emerged as the top defensive ends in NFL

5. Jared Allen
Jared Allen is the best rusher for the Minnesota Vikings. He has been very consistent for the past 4 seasons and he was recognized as the best rusher last year. He is a very dangerous player once he gets past his offensive tackle. He is best in containing runs and forces plenty of fumbles. In the past 4 seasons he really developed his reputation as a fumble forcer by forcing 12 fumbles. This season was slow to start with for Allen. It took him eight matches to record only a couple of sacks. The football scoreboards show that he made 6 out of 11 sacks against maligned offensive sides like Buffalo Bills, Philadelphia Eagles, Arizona Cardinals and Chicago Bears.
4. Justin Tuck
Justin Tuck is a unique and the most athletic defensive end in the league. He is a great asset for the New York Giants and is an effective rusher inside as well as outside. His tenacity and motor set him apart from the other defensive ends. His strong and powerful array of moves are his main strength. This season he has recorded 11.5 sacks, 76 tackles, 6 forced fumbles and recovered 5 fumbles.
3. Julius Peppers
Julius Peppers, nicknamed The Freak of nature, is an immensely talented pass rusher for the Chicago Bears. His height, 6'7, is an added advantage which he uses in his game to great avail. Even though his stats do not so much reflect it, his performances over the season was superb in the field. He dominated his passing as well as running game which is why teams were actually running plays away from him.
2. Osi Umenyiora
Umenyiora is a deadly pass rusher. One of the fastest and athletic defensive ends in the league, Umenyiora's game is built around speed. His signature move is his outside speed rush and he gets away with being touched by the offensive tackle. With his natural ability he has made lives hell for the offensive tackles and quarterbacks. Despite being such a great player he does, however, lack consistency, and this is a major issue for him.
1. John Abraham
John Abraham has completed his 11th season in the league which puts him in the very experienced bracket. He is a lethal pass rusher and uses his explosiveness and speed to get past offensive tackles. Though his speed has diminished during the years, his array of moves has improved. His main issue is his fitness, although it seems to have been well managed by the head coach. He does not play every game but once he is on the field there is nothing that can stop him.
For more information on John Abraham, go to:
en.wikipedia.org