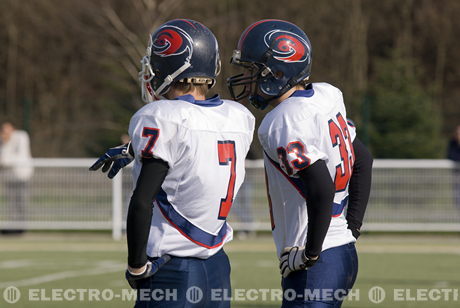 The NFL has seen hundreds of amazing players over the years. It is very difficult to rank them because there have so many players who were superb in their very own way. Despite this, in a football scoreboards feature, I have done my best to pick out who I consider to be the 4 very greatest of them all.

Jerry Rice
Rice was a great wide-receiver, in fact probably the greatest of them all. He did things that not many other players can or could do, and he redefined his position. He made receivers the most important player in the team, and today, after the quarterback, they are considered more essential than any player in the team. He was a hard worker, and when he used to practice he finished every catch by running till the end zone. He made his fellow players work hard as well. He spent much of his career with the San Francisco 49ers and helped his team win 3 super bowls in 1989, 1990 and 1995. When he retired the football scoreboards showed that his stats were: 1549 receptions, 22,895 yards and 208 touchdowns. He won the NFL offensive player of the year twice and is a Hall of famer.
Jim Brown
Brown was one of the most professional athletes the NFL has ever produced. He had a record setting career as a running back in the NFL. He was very quick in the field and very tough physically. He played for the Cleveland Brown his entire career. His stats support the fact that he one of the greatest running backs in the history of NFL; in 118 games throughout his career he averaged 104.3 yards per game, and 5.2 yards per carry. His career ended when the team's owner asked Brown to choose between football and movies – with success already in his pocket, he chose to retire from football and focused on making movies.
Lawrence Taylor
Lawrence had an amazing mix of skills. His speed, size and power were unmatchable. He joined the New York Giants in 1981 and demanded $250,000 in his rookie year. Many senior players said they would leave the team if Taylor was paid that much money. However, after meeting the great linebacker and seeing him play, everyone was convinced that he was worth the money. He led a very controversial life. He admitted to using drugs and alcohol and was suspended numerous times for these offenses. After his retirement his drug issue intensified and he was sent to jail three times. Apart from this, he was a great player and left a huge impact on the game of football.
Joe Montana
Joe Montana was nicknamed Joe Cool because he was blessed with the ability to play with great calm under pressure situations. He was the greatest quarterback in the history of NFL. He played for the San Francisco 49er for a big part of his career and led his team to three super bowl victories. He won the NFL MVP award three times and the Super Bowl MVP three times. His record of the most touchdown passes still holds. If the other players on this list are debatable, Joe Montana most certainly is not! As a side point, his name is the most recognizable name from the NFL around the world.
For more information, go to:
en.wikipedia.org