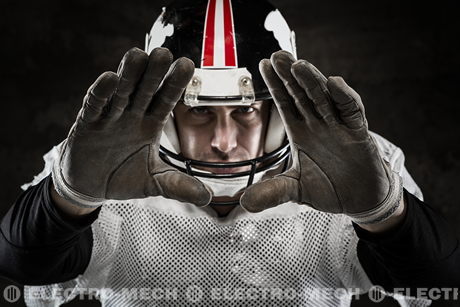 There are a number of players who are on their way to becoming the next big stars in the NFL. These players played exceptionally well in their college career and showcased their brilliant skills in their rookie season. They are expected to shine further for their teams in the upcoming season, and to become household names across the US. In this football scoreboards feature, I have selected four players who are expected to get huge contracts in the future. Four big names that I'm looking forward to seeing next season!

4. Andy Dalton
The Cincinnati Bengals' quarterback, Andy Dalton made his debut in 2011. While he played for the Texas Christian in his college career, he was a starting quarterback for the team. His performance was impressive and went on to win the Rose Bowl for his team. Leading his team to the Rose Bowl has made him a star and there is no doubt about his qualities as a quarterback. The Bengals' are on to a winner with this one!
3. AJ Green
Another Bengal's draft of 2011 is on his way to becoming a huge star. He played for University of Georgia where he had an amazing college career, and the football scoreboards show that he made an impressive 166 catches during 2-year his career there. He surely will be a great asset for the Bengals. I expect big things from this kid next season!
3. Cameron Heyward
After playing for Ohio State in his college career, Cameron Heyward was drafted by the Pittsburg Steelers in 2011. He is a defensive end and he led his college team to victory in the Rose Bowl in 2009. His draft in the current year was in doubt because of his injuries, but the Steelers drafted him as they needed a defensive end. This man represents a bit of a risk for them (which rookie doesn't?), but my money is on him breaking into the ranks next season and making it big with the Steelers.
1. Rahim Moore
Rahim Moore was drafted by the Denver Broncos, and few would doubt that they got a good one. He spent his college career with UCLA and put in some mind blowing performances. His inclusion into the Denver team should give it a boost, and hopefully help get the team back onto a winning track next season.
For more information on Rahim Moore, go to:
http://en.wikipedia.org/wiki/Rahim_Moore