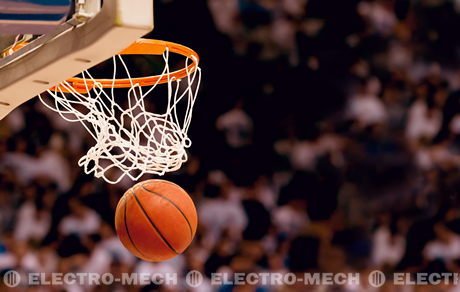 In a basketball scoreboards feature, we look at the top 5 earning players in the NBA today. National Basketball Association (NBA) is very popular in the United States and it contains some players who no doubt have outstanding skills, whilst others certainly do not. They are just popular only because they are a part of one of the greatest teams. Similarly, some players deserve the large amounts of money that they get, but others don't: they do not perform according to what they earn and are considered by many to be overpaid. Here we look at top 5 highest paid basketball players, and as you will see, some of them deserve it and some of them absolutely do not.

Number 5: Shaquille O'Neal
Shaquille O'Neal is the number 5 highest paid player with $20 million per annum. The basketball scoreboards show that he recently was traded to Boston Celtics but he received this amount when he played for his last team, the Cleveland Cavaliers. He is nicknamed Shaq. He weighs 147 kg and is known to be one of the heaviest players ever to play basketball. He won an NBA MVP, All star game MVP and finals MVP in the same year in 2000. He has earned many other awards and records as well to his name. He is 38 but still plays brilliantly which is why every team wants him and pays big for him.
Number 4: Tim Duncan
Tim Duncan plays for San Antonio Spurs and is the captain of his team. He is at number 4 with $22,183,218 per annum. He is the forward/centre of his team and is a 4 time NBA champion. He has won the NBA Finals Most Valuable Player, NBA Rookie of the year award and NBA Most Valuable player award. With these accomplishments experts consider him to be one of the greatest basketball players of the modern era.
Number 3: Jermaine O'Neal
When playing for Miami Heat, Jermaine O'Neal used to get $22,995,000 per annum. Now he has been traded to Boston Celtics. Though he is not a great player nor has outstanding achievements still someone is ready to pay Jermaine O'Neal this huge amount. In 2002 he received the NBA Most improved player of the year but since then he has shown very little improvement.
Number 2: Kobe Bryant
Yes! Kobe Bryant is at number two with $23,034,375 per annum. He plays for Los Angeles Lakers and has a huge number awards and achievements to his name. He has always played for Los Angeles Lakers and is the most important player in the team. There was a time when Shaq and Bryant were team mates but after Shaq's departure, Bryant became the only basis for the team. He has led his team to victory numerous times.
Number 1: Tracy McGrady
McGrady is the highest paid basketball player with $23,329,561 per annum. He had a contract with Houston Rockets where he earned this amount. In 2010 he joined New York Knicks, left in the same year and then joined Detroit Pistons. He performed very poorly last season and only played 35 games. With such performances his future in the NBA is very unclear.
For more information, go to: www.nba.com