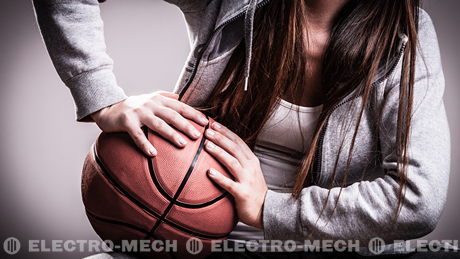 Americans are fascinated with anything sports, and this carries over into those teams, games, and players that accomplish anything on an outrageous scale. From players that dress and act strangely to an extended duration of a game, Americans soak this up, like a dry sponge, and add them as topics to talk about with their fellow fans. Sports games that extend beyond the normal bounds typically mean a game that will be a hot topic. So what are some of the longest sports games in America's history?
A sports game that goes beyond the norm in duration is eagerly watched, with all eyes on the electronic scoreboard for points and the winning team. A record was set in tennis when Nicolas Mahut and John Isner had a match that lasted over eleven hours, covering three days.

In baseball, the 1981 game between the Rochester Red Wings and the Pawtucket Red Sox, in Rhode Island at the Red Sox stadium broke the record. It started at 7 pm and continued until 4:07 AM, lasting 32 innings. Oddly, the game was stopped and it didn't start back up again for two months. It was not only the longest game in baseball history, but set the record for 60 total strikeouts, 219 total at-bats, and 14 at-bats by a single player in a game.
Basketball also has its own record, set on January 6, 1951 between the Rochester Royals and the Indianapolis Olympians. While the score was 73-75, the game had six overtimes, lasting 78 minutes, which equates to two basketball games! Both teams, combined, had only 23 shot attempts during overtime, which is less than an average team would take in a quarter. During this game, there wasn't any shot clock, which slowed the scoring chances. This is a game that could definitely have used an electronic scoreboard, to keep the fans awake.
March 24, 1946 set a hockey record between the Detroit Red wings and the Montreal Maroons for the Stanley Cup Playoffs semifinal round. In the 1st game, the score was tied at '0', and that led into overtime. The rule in playoffs in hockey is that games cannot end in a tie, so the teams must continue to play until someone wins. In this case, both teams played for six overtimes. Lasting 176 minutes; which is three times the duration of the average hockey game.
American football also has its records. On December 25, 1971, the Miami Dolphins were playing the Kansas City Chiefs at what became the longest football game in the NFL history. The game duration was set at 82 minutes, 40 seconds; seven minutes longer than any other NFL game played. The Miami Dolphins finally won at a score of 27-24, and I am sure the attending fans were quite relieved.
This list may be notable, but as we know, records are set to be broken and when they are, they become top news with a flurry of conversation in living rooms, sports bars and pubs. Setting and breaking sports records seems to go hand-in-hand with the American attitude of competition, so we look forward to seeing the next list.