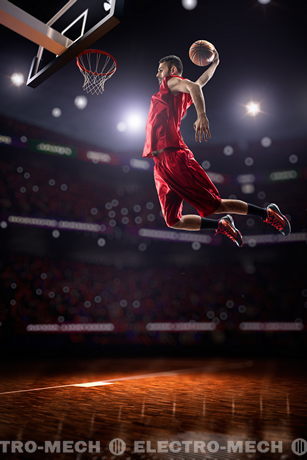 In a basketball scoreboards feature, I have listed what I consider to be the biggest 3 point shooters ever to have graced the NBA with their pin-point skills.
A three-point shot is when a player scores from behind the three point line. If successful, the shot earns him and his team three points rather than the usual two points. The player is allowed to jump from outside the line and land inside the line but, only if the ball is released in mid air. If he fails to shoot in mid air, i.e. he shoots from inside the three point line, he only earns the regular two points. Aside from the 3 points the player gets if he makes the shot, he gets another advantage: if he misses the shot and is fouled he will be awarded free throw attempts which he can use to earn 4 points. Now let's take a look at the best 3 point shooters ever to have played.

3. Larry Bird
Larry Bird is a basketball legend as well as a great three point shooter. He was an amazing player, however, he was also known for his rude and harsh behavior. The basketball scoreboards showed that he won the three point shooting contest in 1986. Prior to the contest, Bird entered the locker room, looked around silently and said, "I want all of you to know that I am winning this contest. I am just looking around to see who will finish second." He scored many 3 pointers in his career and reached his career high of 90 in the 1986-1987 season.
2. Steve Kerr
Steve Kerr was an incredible 3 point shooter. He finished his career with an average of .454 of 3 point shots. He is the NBA leader of the 3 point shooting average. He had to work very hard to make an impression as he played with some of the greatest players of all times such as Michael Jordan, Scottie Pippen etc. Kerr succeeded in getting a lot of well deserved publicity by becoming the best three point shooter ever. He helped his side win with his terrific shooting capabilities. He played along side Jordan and the duo played an important part in the Bull's victories.
1. Reggie Miller
Reggie Miller played for Indiana Pacers throughout his 18 year career. He holds the record for the most three pointers: He is the record holder of a smashing 2560 three pointers, and this record still holds. No one alse has been able to reach this mark. Although Ray Allen has managed to get very close and lacks only a few three pointers to break Miller's record. He was an important part of the Knicks and Pacers rivalry and with his immense three point shooting skills he led his side to victory in important matches.
For more information, go to:
en.wikipedia.org