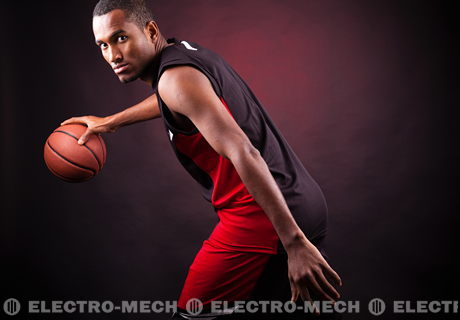 As ever, the NBA was exciting and full of surprises this season. Somewhat unexpectedly, the Dallas Mavericks lifted the trophy this year, in a victory that was applauded by everyone across the country, outside of Miami that is!
Last season there were some players who were given unexpectedly big contracts that they did not deserve at all. On the other hand there were players who truly deserved the contract they got and completely justified their fat pay check. In this basketball scoreboards feature, I have taken a look at the five NBA athletes who earned the most this season and asked the question, did they deserve it?

5. Michael Redd – $18.3 Million
The Milwaukee Bucks' Michael Redd is undoubtedly a talented player but has failed to take his team to where the fans want them. He has potential, there is no doubt about that, and but unfortunately he hasn't been able to deliver according to the size of the contract. Moreover, his injury in 2009 cost him that season and after reinjuring his knee he only made it back to the team in 2011. The Bucks have not been able to make anything of the money they are spending on Redd. Verdict – Not worth it!
4. Tim Duncan – $18.7 Million
The San Antonio Spurs are spending a hefty amount on Tim Duncan, but all they got last season was an embarrassing defeat in the first round. Saying that, there is not much Duncan could have done about it – he is surrounded by some average players, whilst in my opinion he has always justified the amount he earns. He is an extremely talented player and his team was on a roll this season, with the basketball scoreboards showing that they won 61 games before they lost to Memphis Grizzlies and got eliminated in the first round. Though Duncan has passed his prime he is without doubt the star of his team. Verdict – Worth it!
3. Kevin Garnett – $18.8 Million
One of the Big Three of the Boston Celtics, Kevin Garnett was inconsistent last season. At times he plays so good that it seems like there is no better player on the planet, but at other times he virtually disappears from the game, just as he did this season against the Heat and last year against the Lakers. A frustrating player, who could be one of the very best if he was more consistent. Verdict – Not worth it, but this could change!
2. Rashard Lewis – $20.5 Million
How on earth is this guy worth this contract? He is not that well known, and he is not even in the 100 best players in the league! What was going through the mind of the Washington Wizards while extending this huge contract like this to him? Nobody knows.. Verdict – Definitely not worth it!
1. Kobe Bryant – $24.8 Million
He is unarguably the most accomplished player in the league and he has been a great NBA star for many seasons now. However, his performances have been declining for two reasons – injuries and age. Age is starting to catch up on him, and he has been getting too many injuries. Despite this, he played in all the Laker's matches this season, but his team was defeated by the Mavericks, and Kobe was a big disappointment in that series. Whether he is worth what he gets or not is a difficult one to call. Verdict – Was worth it, but maybe not any more.
For more information on Kobe Bryant, go to:
http://en.wikipedia.org/wiki/Kobe_Bryant