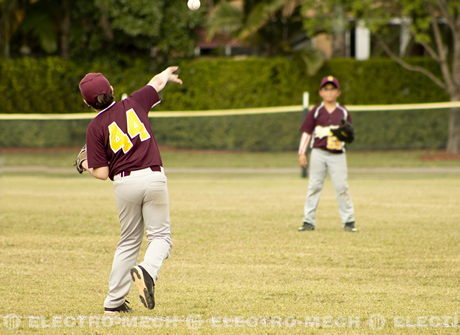 The lavish spending in the pro sports arena spread into coaches in baseball a few years ago as payrolls began to cross the $100 million threshold. The teams that carry these gargantuan costs do not mind spending large chunks of cash on their pro baseball trainer, when it adds up to only a small fraction of their overall costs. Though teams do not usually release manager contract information, these numbers are widely reported through various sources.

We don't see much of these guys' faces on the baseball scoreboards but they're behind our favorite players' scores. What's more is that they're scoring more money than many of us can even imagine.
These are the top paid coaches in the Major League for 2009:
1. Joe Torre, $4.3 million, Los Angeles Dodgers
After a long and successful stint as the Yankees skipper when he was one of the top paid American baseball coaches, Torre brought his impressive credentials to the Dodgers and with only a partial season with Manny made it to the NLCS in his first try. He has two seasons left on his contract.
2. Tony LaRussa, $4.22 million, St. Louis Cardinals
In the wake of taking the Cards to their first World Series title in almost 25 years, LaRussa re-upped his contract for two years in 2007. Now in his last season of the contract, the question this postseason is whether he should remain one of the top paid American baseball coaches.
3. Dusty Baker, $3.5 million, Cincinnati Reds
Dusty brings his old school style to his third team as a manager in the Major Leagues. Forgetting statistics, Dusty goes with his gut on lineups and at this salary needs results like he had in his first season with the Cubs.
4. Lou Pinella, $3.33 million, Chicago Cubs
Pinella is in his last season as a Cub manager although the team has a $5 million option for the 2010 season. His crew has been successful but not successful enough to be one of the top paid coaches in his first two years at the helm.
5. Bobby Cox, $3 million, Atlanta Braves
Cox signed an extension last season that has the 67-year-old skipper coaching through the end of this season. Cox in his second stint with the Braves is as much as part of their character as Chipper Jones and he will be missed.
6. Joe Girardi, $2.5 million, New York Yankees
Not making nearly the money of his predecessor, Joe Torre, Girardi returned to manage the team he caught for ahead of the 2008 season. He is now in the second year of a contract that makes him one of the top paid coaches with the weight of expectations that a $220 million payroll brings.
7. Mike Scioscia, $???, Los Angeles Angels
Word has still not leaked on the actual amount of pay that Scioscia will receive from the 10-year contract he signed in January. The contract, which runs through the 2018 season, figures to be a hefty raise from the $2 million per season he previously made. He is already the winningest coach in Angeles history and guided them to a World Series title in 2002.