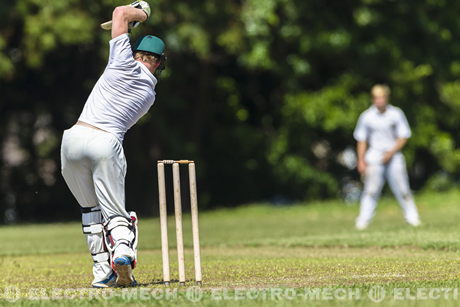 The 2009 New York Yankees roster is arguably one of the best baseball teams in history.
Four of the top ten highest paid players are under contract with
the New York Yankees.
Even though they had the highest paid baseball players 2008 that didn't make them one of the best baseball teams 2008.
The total salary paid to these ten men will top
$200 million in 2009.
Here at Electro-Mech, we not only produce electronic baseball scoreboards but we provide all you need to need to know about the latest baseball news. Check out our other articles full of baseball history, facts and scandals. For now, try not to be jealous of how much these guys are making!
1. Alex Rodriquez is nicknamed "A-Rod." He plays third base for the New York Yankees as of 2009. His previous teams include playing shortstop for the Seattle Mariners and Texas Rangers. A-Rod is arguably one the best all-round professional baseball players to ever play the game. In 2007, Rodriquez became the youngest player in professional baseball history to record 500 career homeruns. He is a 12-time All-Star, 3-time AL MVP, 10-time AL Silver Slugger, and has won the AL Hank Aaron award 4 times. In 2007, A-Rod signed the richest contract in baseball history when he agreed to a $275 million contract with the New York Yankees, one of the best baseball teams in history.
2. Derek Jeter is captain of the New York Yankees where he has played his entire career. The 9-time "All-Star" shortstop has been awarded the 1995 AL Rookie of the Year, the Silver Slugger, and three Gold Gloves. In his final year, Jeter beat out players from the best high school baseball teams in the U.S. to win the 1992 Player of the Year. He signed a 10-year contract extension in 2001 for $189 million.
3. Mark Teixeira ranks third on the list of highest paid baseball players 2008. While he normally plays first base, he has been placed at third base and the outfield at times. A 2005 All-Star, Teixeira has won two Gold Glove awards and a Silver Slugger award. He signed a $180 million, 8-year contract with the Yankees in 2008.
4. CC Sabathia became fourth on the list of the 10 highest paid baseball players when he inked a deal with the Yankees for $161 million over 7 years. This contract made him the highest paid pitcher in MLB history. Sabathia played seven seasons with the Cleveland Indians where he won the prestigious 2007 AL Cy Young Award.
5. Manny Ramirez is a 9-time Silver Slugger for the Los Angeles Dodgers, one of the best baseball teams 2008. Having hit over 500 home runs, he trails only the great Lou Gehrig for the most career grand slams. The 12-time All-Star signed an 8-year, $160 million contract in 2000 with options through 2010 of $20 million per year.
6. Todd Helton is a 5-time All-Star first baseman for the Colorado Rockies where he signed a $141.5 million, 9-year contract in 2001. In 2007, Helton became the first player in MLB history to hit at least 35 doubles in 10 consecutive years.
7. Miguel Cabrera is a 4-time All-Star with the Detroit Tigers and is putting up Hank Aaron-like offensive stats. He has played first and third base as well as left and right fields having 100 starts at each position. His 2008 extension with Tigers gave him an 8-year, $153.3 million contract. From 2009 through 2015, he will earn $19 million per season.
8. Johan Santana is a left-handed starting pitcher for the New York Mets. The two-time Cy Young Award winner inked a $137.5 million, 6-year contract in 2008.
9. Alfonso Soriano is a lead-off hitter and outfielder with the Chicago Cubs. He set a record for receiving the highest salary arbitration award at $10 million in 2006. His 8-year, $136 million contract is the highest in Chicago Cubs history.
10. Vernon Wells is a talented defensive outfielder with the Toronto Blue Jays where he has been awarded three Gold Glove Awards. Wells rounds out the top 10 highest paid baseball players due to his 7-year, $126 million contract extension in 2008.